Project Consortium
The project will be implemented on the basis of knowledge and sound experience of the participating consortium members. All partners take part in the research and development phases.
Knowledge Centre, Tempus Public Foundation, Hungary

Tempus Public Foundation (TPF) is a non-profit organisation established in 1996 by the Hungarian Government, with the task of managing international cooperation programmes and projects in the field of education, training and EU-related issues.  Educational Knowledge Management is a main branch of TPF. The Knowledge Centre plays an important role in implementing and disseminating the Education and Training 2020 Strategic Framework in Hungary according to the Hungarian National Lifelong Learning Strategy and Preventing Early School Leaving Strategies.
The Centre is working on building bridges between policy and practice and fostering the implementation of relevant EU objectives (social, employment and educational issues) into Hungarian educational policy. This is realised in various forms: On the one hand, by regularly providing structured information to the different stakeholder groups tailor-made for their needs such as evidence-based policy recommendations for policy-makers, books and publications addressed to practitioners that facilitate translating policy priorities and research results into the world of practice using an accessible language. On the other hand, by creating various platforms that bring different stakeholders together: organising workshops, peer-learning activities, conferences, webinars, online fora, etc. both at a national and at an international level.
Faculty of Education, University of Jyväskylä, Finland
The  University of Jyväskylä  is a multidisciplinary, dedicated scientific university, with an absolute drive for quality in all areas. The University hosts 700 international students from 70 different countries annually, and offers extensive support services for international students. 
The University is one of the best research universities in Finland. At the same time it is part of over 300 international scientific networks and has more than 50 ongoing collaborative programmes with top universities from Europe, North America, Japan, China and India. The Faculty of Education (https://www.jyu.fi/edu/en) is ranked among the top 100 by  QS World University Rankings. The faculty is a very popular place to study. There are approximately 2,600 students and 230 members of staff. Academic subjects in the Faculty comprise Education / Adult Education / Early Childhood Education / Special Education. Research areas of special expertise are school education, research methodology, multidisciplinary approach in educational research, and research on extra-school education as well as on educational leadership.
National Centre for Education, Latvia
National Centre for Education (NCfE) is a public administration institution subordinated to the Minister of Education and Science. NCfE is responsible for the implementation of general and vocational education policy on a national level. At present institution employs about 100 people. NCfE develops curricula for general and initial vocational education and training; coordinates development and administration of centralized exams, both in general and vocational education, and coordinates implementation of teacher continuing professional development. NCfE is also responsible for the implementation of support systems for students with special needs and for the implementation of non-formal career oriented education for children and adolescents.
The direct target groups of NCfE are students and teachers, curriculum developers and CPD implementers. NCfE work affects more than 30 000 general education teachers and more than 4000 IVET teachers in Latvia. Other NCfE stakeholders include: teacher and school heads associations, parents associations, local authorities, employers, universities, ministries, NGOs, etc.  Implementation of projects (EU Lifelong Learning Program, Erasmus +, INTERREG, ESF, World Bank, etc.) is one of NCfE functions. During the last 5 years NCfE has implemented 35 projects in total.
National Institute for Further Education, Czech Republic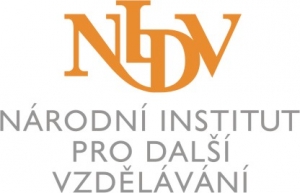 The National Institute for Further Education, funded by the Ministry of Education, is committed to support teachers' collaborative learning as part of professional development. NIDV is actively involved in international activities related to the development and implementation of advanced teacher training (CPD). As an integral part of the activities NIDV also participates in international projects. Co-operation in the organisation of seminars, teacher development, focusing on the implementation of international projects in schools (for example, eTwinning) are part of its activities.
National Institute for Further Education arranges and offers courses, seminars, meetings, lectures and other activities connected to the further education of pedagogical staff. Its headquarters is in Prague – the capital of Czech Republic. Nowadays, the priorities of the NIDV include for example education related to curricular reform, education of management of schools, foreign language teaching, leisure time training courses and education. Recently - in addition to preparing and realizing educational programmes - the NIDV has focused on analysing needs in the sphere of further education of pedagogical staff and on creating its own concepts in this field. Since 2014 NIDV covers also the educational activities related to the field of non-formal education.
University of Hertfordshire Higher Education Corporation, United Kingdom

The University of Hertfordshire (UH) is the UK's leading business-facing university and an exemplar in the sector, with a flourishing student community of over 25,100, including more than 2,900 international students from 120 different countries.
The School of Education of the University of Hertfordshire (UH) provides initial teacher training and continuing professional development (CPD), carries out research in education and related fields, works in partnership nationally and internationally. The School's focus is on the impact of its work on practitioners and the people they serve. It has a Centre for Research in Professional and Work-related Learning and a Community for Coaches and Mentors (CCM) that facilitates a network between professionals, professional conversations, the exchange of knowledge and the capacity to reflect on day-to-day practice.
Practice-based research (PBR) is a distinctive feature of the culture in the School, combining advancement of academic knowledge and critical thinking and development of practice that impacts on the profession and the education workplace. Topics covered by policy evaluations and research undertaken by the School include international collaboration in teacher education, distributed leadership, student voice, and reflective practice and critical thinking. The School has a very successful Doctorate in Education and MSc in Practice-Based Research, and its Masters programmes have supported the professional learning of hundreds of teachers, middle and senior leaders, and headteachers.
Mary Immaculate College, Ireland

Founded in 1898, Mary Immaculate College is an autonomous College of Education and the Liberal Arts. The College offers a wide range of programmes in Education and the Liberal Arts at both undergraduate and postgraduate level and over 3,000 students are engaged in studies here. MIC Programmes are accredited by the University of LimerickThe Mary Immaculate College has a long history of research-based initial teacher education. The College offers initial teacher education at Bachelors and master's level for primary level teachers as well as teachers working in further / adult education. It also offers a bachelors programme in Early Childhood Care and Education and a broad range of professional development programmes for teachers at masters level in areas such a technology, early childhood studies, special education and educational leadership and management.  The faculty, with a staff of more than 60 educators and researchers, therefore offers experience in the building of teacher professional identity, international education and digital learning. We also have significant experience and expertise in national, European and international level projects.